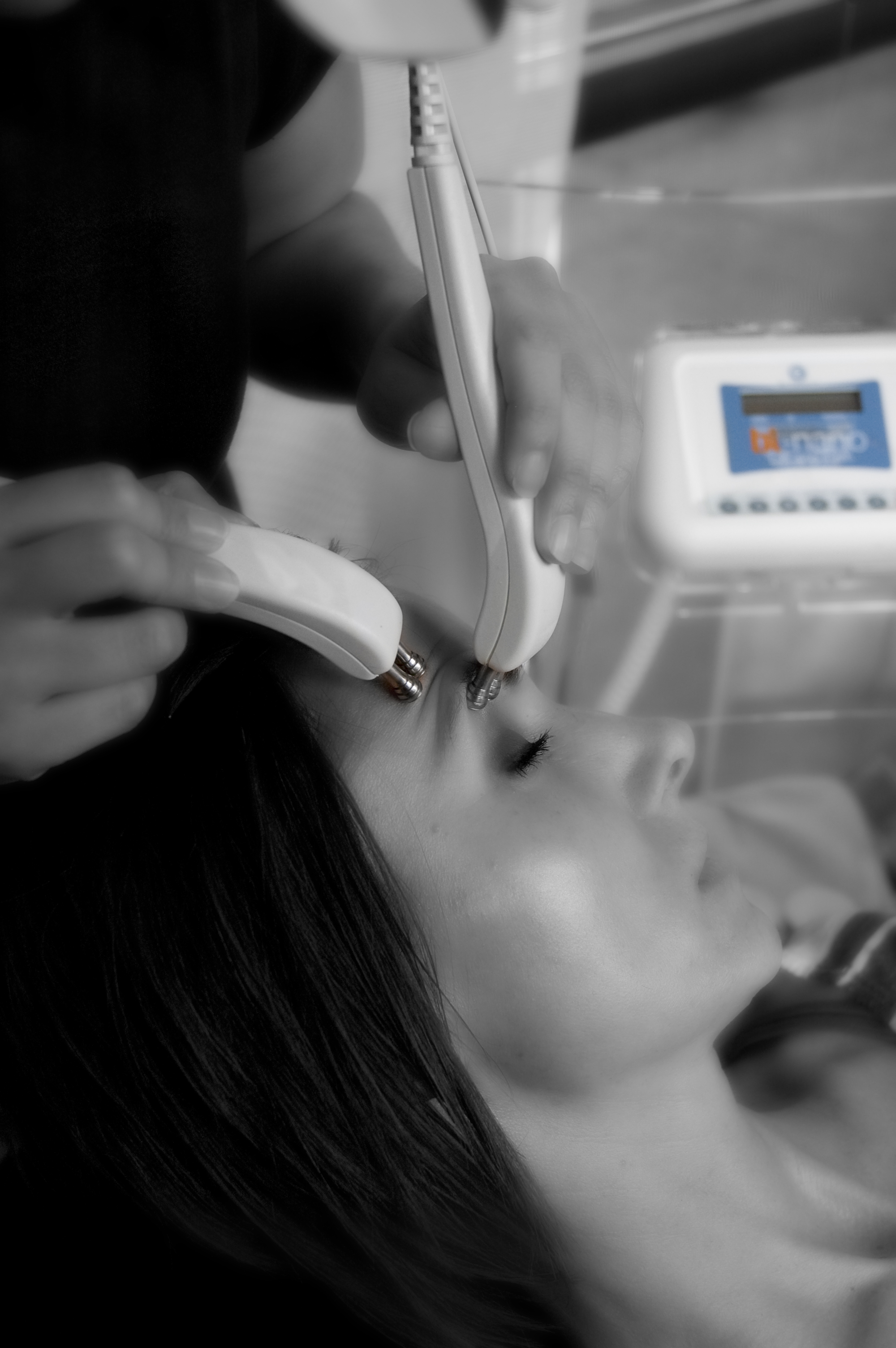 The bt-nano™ is the ultimate micro-current mini device programmed with the bt-Cocktail Lift™ and the Invisible Expression Facial™ utilizing our exclusive patented Suzuki Sequencing™ platform. The bt-nano™ can be easily held in one hand, and economically placed in or out of the treatment room. Advanced micro-current technology and synergistic relationship to other anti-aging technologies. Lifting and firming has never been so easy!


Micro-current, a popular treatment for aging skin, uses low level electrical current to trigger the body's natural skin enhancement chemicals at a cellular level, giving skin therapists an effective tool against the signs of skin aging. While alternative medicine practitioners use it for injury recovery, skin therapists note that it provides firming and toning benefits that continue to improve with subsequent treatments.

Micro-current can be performed to achieve the following benefits:

Improve muscle tone in the face and neck
Lift jowls and eyebrows
Reduce and eliminate fine lines and wrinkles
Improve facial circulation
Aid in lymphatic drainage
Enhance product penetration to treat multiple skin problems

Some clinical studies have shown that after twenty days of Micro-current treatments, collagen and elastin production increases and blood circulation improves. Scientists have also found that Micro-current facelift treatments trigger the body's production of amino acids and Adenosine Triphosphate (ATP). Both of these accelerate cell repair and promote healthier cell production.